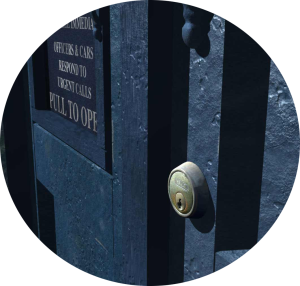 It's something of a cliché that the records you love when you are fifteen get into your bloodstream. I think this is true. I can' t stop loving the records I loved then.
                But in my case the deeper, more important discovery came a little later, when the history of black American music began to open out for me like a rose. 
When I was twenty I was in a play with an actor who happened to have a cassette of Ray Charles' greatest hits. These were mainly the hits of the early to mid sixties. I can no longer remember the actor's name and I don't suppose he is still finding acting work. But I owe him a great deal because hearing that cassette was life-changing for me. I played it over and over during the run of the play. I found a second-hand vinyl version soon after and then began to acquire as many of Ray Charles' full albums as I could lay my mitts on. Some of these were collector's items which made them costly, but they were well worth it. About the time chaps like Nicholas Pegg were perhaps beginning to sniff out Bowie rarities, I was much, much more interested in Ray.
                I certainly knew the name of Ray Charles before encountering that cassette and must have heard in passing some of his hit records but I had never listened attentively. He was nicknamed, first by Frank Sinatra and then be everybody, 'the genius', a term he rejected, preferring to be known as 'Brother Ray', and anyway I have never found the word 'genius' very useful. But Ray Charles was unarguably a gigantic talent and for me incomparably important, both for his own work and the other work he revealed to me. Would I have discovered Louis Armstrong and Billie Holiday and Charlie Parker and Art Tatum and Robert Johnson and Dinah Washington and Tampa Red without him? I suppose so, but the journey would have been different.
                Ray Charles has always been there for me. Even during periods of not playing his records he has felt like a presence. After he played a free live concert on New Haven Green, perhaps the tenth time I saw him live, (25,000 people turned up,) I had a chance to buy one of the New Haven Register photographer's pictures from the show. Ever since, it has been on the wall wherever we happen to be living, so I see him pretty much every day, head up, back arched, mouth wide, hands on the keyboard, light catching his glasses. Having recently dug out my vinyl collection after some years in storage I have been listening to him in large quantities again. He still packs one hell of a punch. He still seems like a very great popular singer.
                He was uniquely able to straddle all the forms of American popular music. He was a deeply intense blues vocalist and pianist, both earthy and elegant, and blues would always be at the heart of his expression. He was a soulful jazz pianist too, perfectly at ease with major jazz musicians. Among his massive recorded output are a number of instrumental albums in both big band and small group formats, including two sublime albums with the vibraphonist Milt Jackson.
He was a decent sax player. He was a sublime balladeer, always immersed in the sense of a song even when his reading was radically unusual. Early in his career he was in thrall to Nat Cole who, before becoming the graceful crooner he is now remembered as, was a major jazz pianist whose 'King Cole trio' had a vastly influential drumless line-up of piano/voice, bass and guitar. On Ray's very earliest records, aged about twenty, he was essentially impersonating Cole, and later on, long after he found his own, much grittier style he would still occasionally show Cole's warmth and smoothness.  
                Possibly Ray's most significant lasting influence was the adapting of gospel songs to secular concerns when he signed to Atlantic records in 1952. This was controversial at the time. An early record, This Little Girl of Mine, is This Little Light of Mine taken out of the church. I've Got a Woman and the towering call-and-response two-sided single What I Say, still breathtakingly raw and exciting, are also secular variants of gospel. These records are the foundation of soul music. Without them, no Aretha Franklin, no Otis Redding, no James Brown.
                He was credited with inventing rock 'n' roll too. He rejected this accolade, saying it should go to Chuck Berry. His own music, he argued, was too 'down', too emotionally complex, too adult. I think he was right.
                In the early sixties he caused a storm by recording country and western songs. This had something of the effect on purists of Bob Dylan plugging in. Ray Charles pointed out that during his impoverished boyhood in Florida country songs had always been in the mix of the music he heard. There was a poll of major country singers a few years ago, asking them to choose the most important figure in the history of their music and Ray Charles won, because, they said, he made the music cool, he brought it to listeners who would never have paid it any attention. In fact, the two early sixties albums of 'Modern Sounds in Country and Western' are not country records per se. They're country songs reworked into pop, jazz, big bands and so forth, sometimes with backing by his soulful four woman group the Raelettes, sometimes by large choirs. (It must be said that the choirs and the string arrangements, sometimes a bit stiff, have dated, but Ray's vocals remain as fresh as ever.)
                It is worth emphasising how astonishing this move into country was: a man comfortable taking the piano chair of the Count Basie orchestra, a man able to play deep jazz including a stunning album of duets with Betty Carter, the greatest and most uncompromising jazz singer of her generation, also recording songs by Buck Owens and Hank Williams!  And the country records work because he treats them seriously: he interprets Buck Owens with the same thoughtfulness he gives to Gershwin. Most of the country songs I know, I know through Ray Charles. Recently I found myself humming 'Take me Home, Country Roads' and a friend rather brutally expressed surprise at my liking John Denver. I told her that I was not humming the John Denver version but the Ray Charles version and this, of course, made it okay. If at a convention or somewhere a person should hear me humming something they regard as blah, they can safely assume it is the Ray Charles version and so not blah at all.
                In the early eighties he took a further step into country music, signing with CBS and for the first time working with traditional country instrumentation, fiddles and steel guitars and the like. He dueted with Johnny Cash. (So did Bob Dylan.) These were the first 'new' Ray Charles albums I bought and I am still fond of them. He still reads lyrics like an actor. Around this time he did a Christmas album. It is standard for American singers when they become safe to do one of these. What's amazing about Ray's is how good it is. Side one especially, with a big band version of 'What Child is This?', (the tune being 'Greensleeves',) the saddest and most haunting version of The Little Drummer Boy' imaginable and a cool, funny reading of 'Rudolph the Red- Nosed Reindeer'.
                For jazz musicians and torch singers, the Beatles created a huge problem. Sinatra, though a great musician, struggled with the changes in fashion and his sixties output is pretty patchy. Some jazz musicians tried to do Beatles albums with unhappy results. Thelonious Monk refused to do one and that brought his contract with CBS to an end. (There is a credible story that a jerk at CBS sent someone round to play through a few Beatles tunes because he thought Monk could not read music.) There's an album called 'Basie's Beatle Bag' which you need not bother with and as late as 1980 one of the greatest vocalists in jazz produced 'Sarah Vaughan sings Songs of the Beatles', which is cheesier than a plate of stinking bishop. Even Al Green can't make 'I Want to Hold Your Hand' work. For Ray Charles the problem seems not to have existed. To him, 'Eleanor Rigby' and 'Let it Be' and 'Yesterday' and 'Something' were, like everything else, raw material for his own musical language. ('Eleanor Rigby' and 'Yesterday' are taken at a lick.) There's a glorious and moving late recording of 'Imagine'.
                Ray Charles Robinson (as he was named) lost his sight at the age of seven, so though he never saw a city or a television programme he did see the dusty Florida country where he spent his early years. Perhaps because he had experienced sight his music is full of references to it. Of course if you sing hundreds of songs some of them will be about things seen but it's poignant how often seeing is a theme – songs like 'Light out of Darkness' and a joyful, definitive 'I Can See Clearly Now,' and even an album title, 'Through the Eyes of Love', (a fantastic, forgotten record) the cover image of which is a shot of his dark glasses.
                He always regarded his music as commercial but he never released material he did not believe in. Everybody who knew him describes him as a perfectionist. He was an astute businessman. When he left Atlantic Records for ABC in 1959, he negotiated a deal which gave him the masters. This was unheard of at the time. But a poorly worded will has left much of this music in limbo since his death in 2004. The first ten years or so of his recorded career are comprehensively represented on CD: There's a good set of the early pre-Atlantic recordings and a superb one of the Atlantic material, neither of these owned by Ray Charles Enterprises. Beyond that it's a mess. A good half of his recorded output has never appeared on CD. An excellent five disc set of his complete ABC singles was deleted after a couple of months owing to a rights issue. Put this into perspective.  Every note Sinatra recorded is available in a number of well annotated boxed sets covering the complete output of particular labels. A few years ago Columbia released a 70 CD set covering the whole of Tony Bennet's oeuvre. Every album BB King ever made is available. I suppose Ray's Atlantic material and the big ABC hits amount to the best of his output (they are essential for anyone with an interest in American music) but his later work is finer than Sinatra's; he produced diamonds throughout his career and too many of them are, for the time being, lost.
After 9/11, his great version of 'America the Beautiful' became a kind of national theme song. You heard it all over the place. And it remains a key record. After the ball drops in Times Square every New Year's midnight, three songs are played: Sinatra's 'New York, New York', Louis Armstrong's 'Wonderful World' and Ray's' America the Beautiful'. If there are Americans who do not know his name, there are almost none who have not heard his voice.